Uganda is rightly called the "Pearl of Africa", because the country is a cornucopia of impressive natural experiences with its mountainous terrain, lush vegetation, dense rainforests, and vast savannah. Even seasoned Africa travellers must surrender to the country's natural beauty, diverse wildlife and welcoming people.
From the snow-capped Rwenzori mountains, fresh water bodies, vast savannas, bountiful cultural history and dense tropical forests, Uganda has something to offer any kind of traveller.
One of the top attractions in Uganda is its wildlife, which includes iconic species like gorillas, chimpanzees, elephants, and lions. Uganda is home to some of the most endangered species on the planet and these include the Silverback Mountain gorilla.  The country is home to several national parks and wildlife reserves that offer opportunities to see these animals up close. The Bwindi Impenetrable National Park, for example, is home to more than half of the world's remaining mountain gorillas and is a popular destination for gorilla trekking tours.
Uganda is a paradise for birdwatchers, with over 1,000 recorded species of birds, many of which are found nowhere else in the world. The country's diverse habitats, including forests, wetlands, and savannas, provide a home for a wide variety of bird species, from colourful parrots and hornbills to majestic eagles and vultures. One of the best places to go birdwatching in Uganda is Mabamba Swamp, located just outside of the capital city of Kampala. This wetland area is home to over 300 species of birds, including the elusive Shoebill Stork, which is found only in a few countries in Africa. Mabamba Swamp is also home to a variety of other wetland birds, such as herons, egrets, and ibises.
Uganda is also home to the worlds' most powerful falls. Located in the western part of the country, along the Victoria Nile, the Murchison Falls are a powerful and impressive waterfall that is a must-see destination for any visitor to the park. The Murchison Falls are formed where the Victoria Nile flows through a narrow gorge and drops over a cliff, creating a stunning display of water and mist. The falls are about 40 meters (130 feet) high and up to 8 meters (26 feet) wide, and the force of the falling water creates a thundering noise that can be heard from a distance.
Every national park you get to visit offers amazing wildlife sightings, beautiful landscapes and communities in the surrounding areas.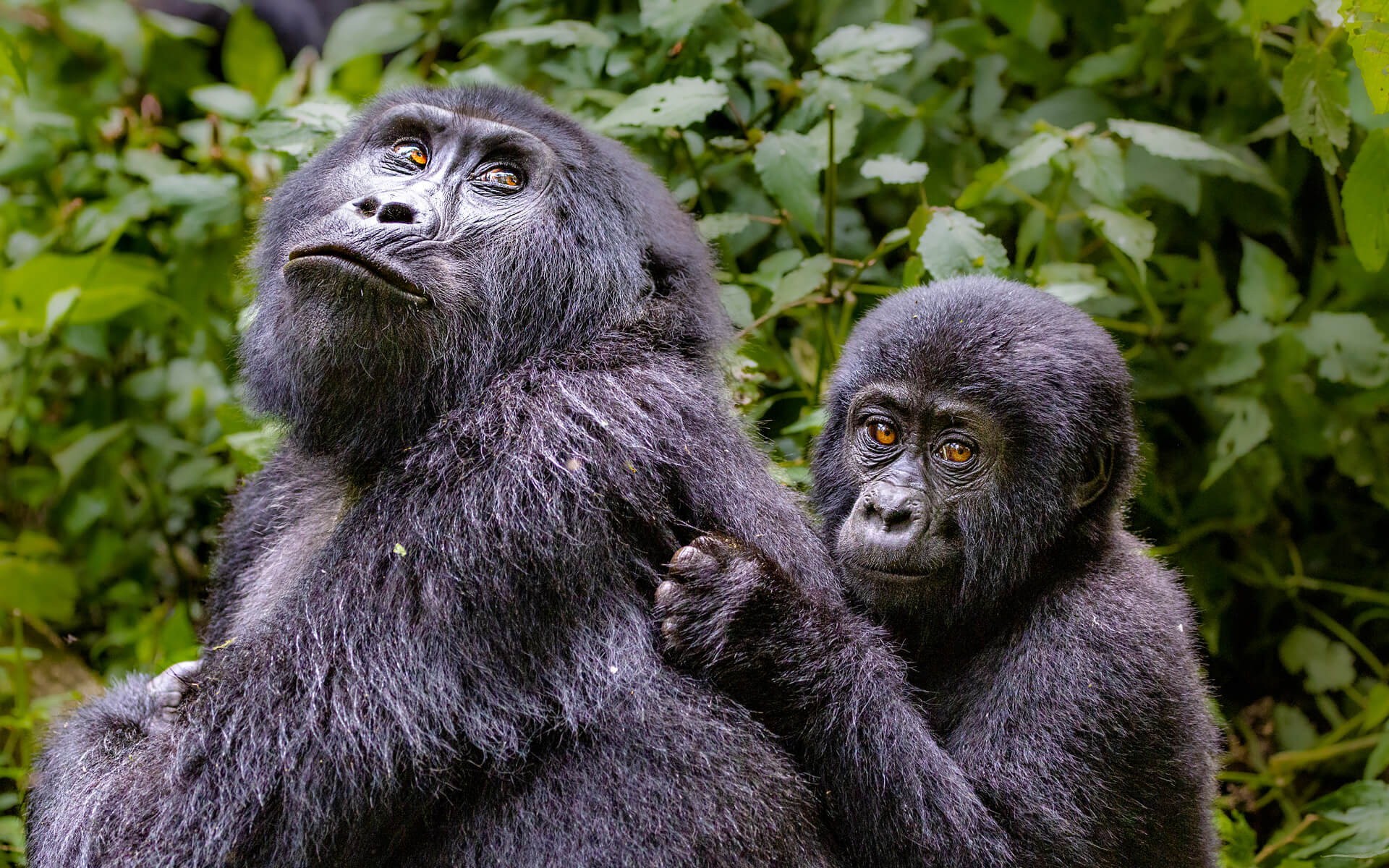 Bwindi is a precious sanctuary of the rare and majestic mountain gorilla, with a population of nearly 500, representing almost half of the world's total.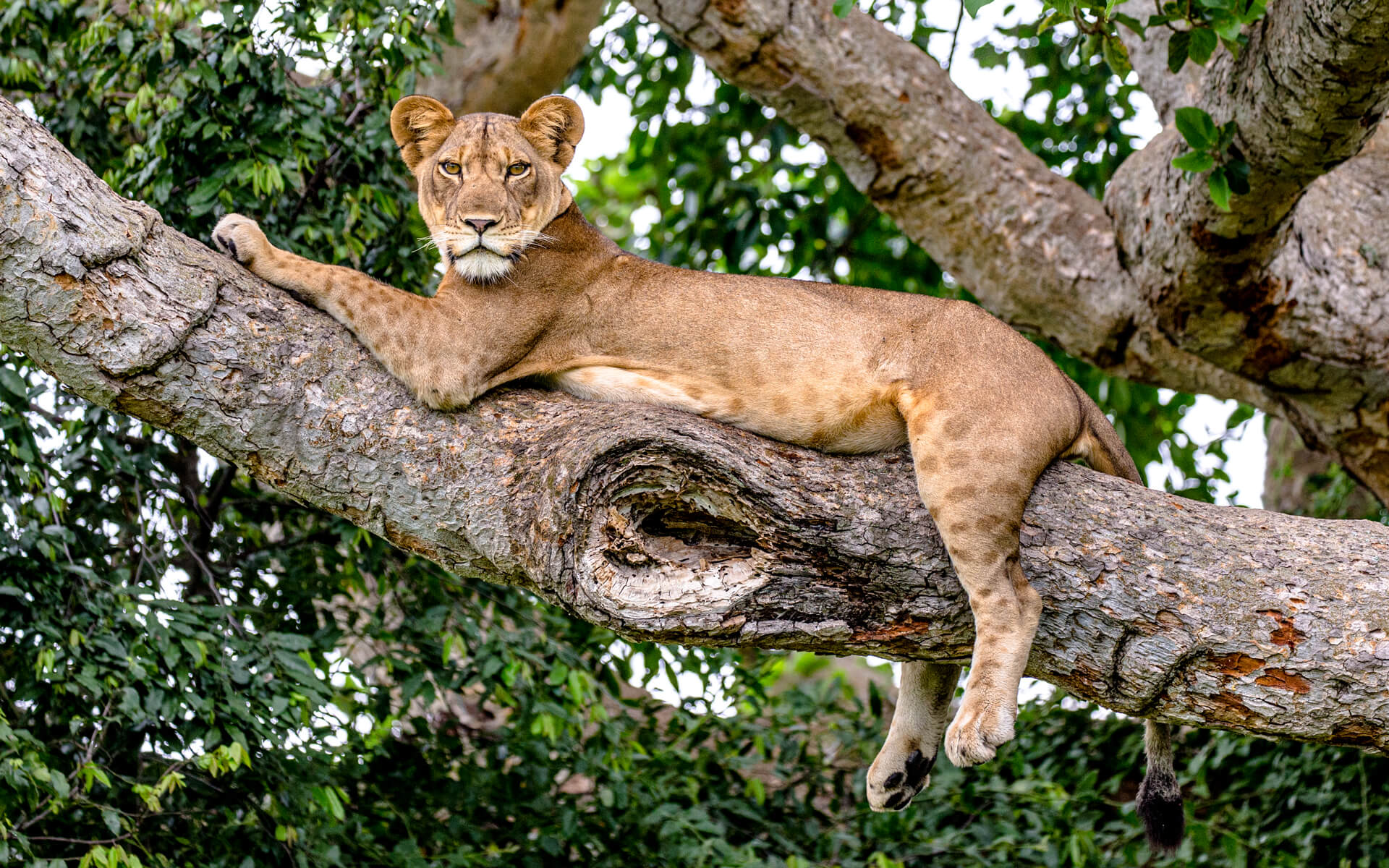 Over 95 mammal species and 600 bird species call this park home, with the most highlighted being the big tree-climbing lions and leopards.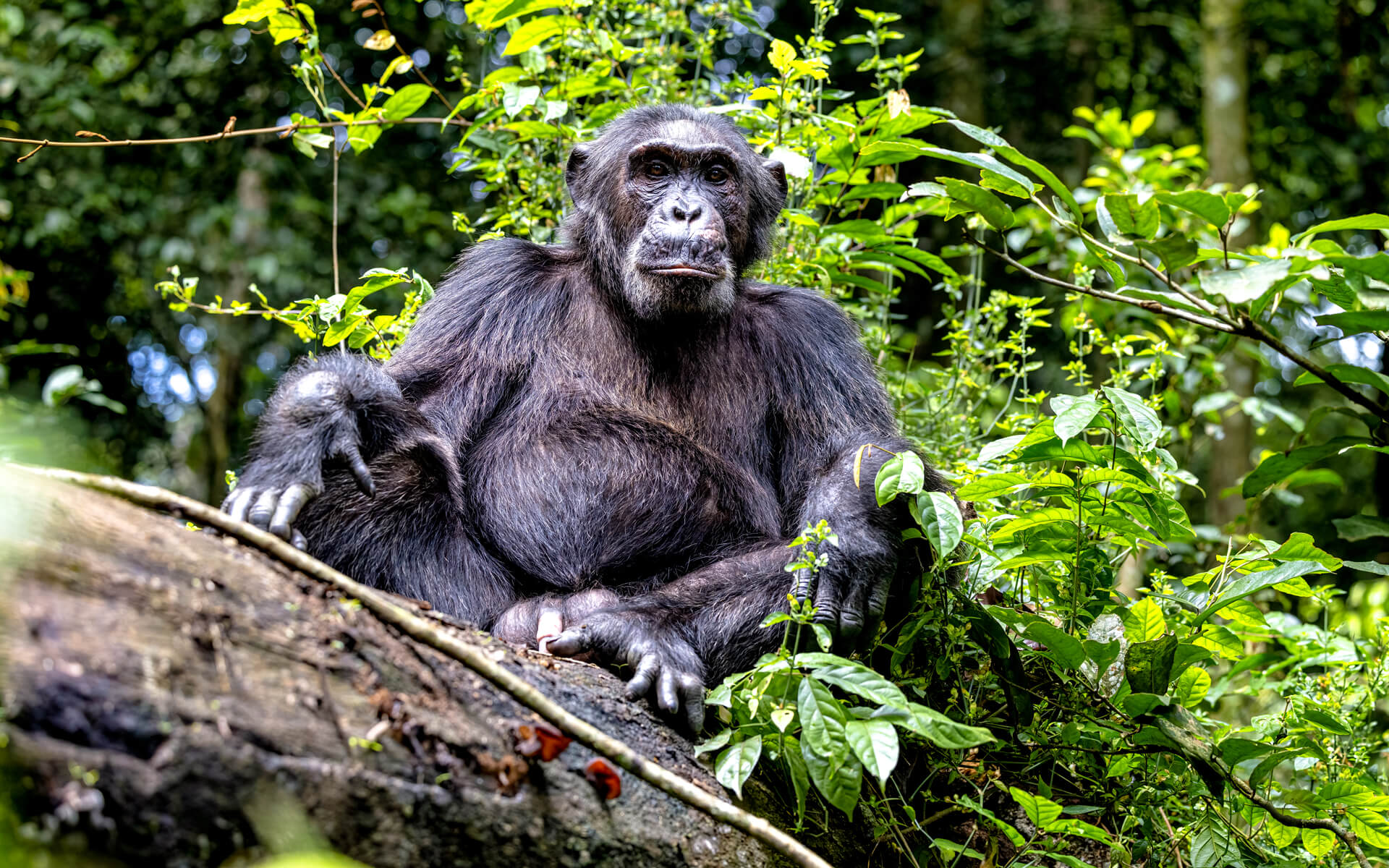 The park is famous for its abundance of chimpanzees and over 13 different primate species, the most numerous and diverse of any park in Africa.
Whether you are flying solo, in a group, or on any family vacation, our fine selection of well-curates itineraries take you on a journey to discover the best wildlife places.
Frequently asked about this destination
What should I expect to see in Uganda?
More than half of the mountain gorillas in the world live in Uganda, and trekking to see these gentle giants in Bwindi Impenetrable Forest is one of the most popular travel experiences in the world. Ten national parks offer several safari possibilities where visitors can encounter "The Big Five" (lion, leopard, rhino, elephant, and buffalo) as well as giraffes, zebras, chimpanzees, hippopotamuses, crocodiles, and more than half of the African bird species. The huge Lake Victoria, the source of the Nile River, the snow-capped Rwenzori Mountains, and Murchison Falls National Park are just a few of Uganda's spectacular natural features.
When is the best time to visit Uganda?
While Uganda's climate is mostly sunny all year long, it does have two very wet seasons between April and May and September and November.
Do I need a visa to enter Uganda?
Yes! The Ugandan government started requiring visas for everyone entering the country on March 1, 1999. But the following nations are exempt:
Citizens of the Kenya, Rwanda, Tanzania, Burundi, and the East African Community (EAC), as well as South Sudan.
citizens of COMESA nations ( Angola, Comoros, Eritrea, Kenya, Malawi, Mauritius, Madagascar, Rwanda, Seychelles, Swaziland, Tanzania, Zambia, Zimbabwe)
Other nations include; Cyprus, Antigua, Bahamas, Barbados, Belize, Fiji, Gambia, Grenada, Jamaica, Lesotho, Malta, Sierra Leone, Singapore, Solomon Islands, St. Vincent & The Grenadines, Solomon Islands (only diplomatic passports), St. Vincent & The Grenadines, and Tonga.
How do I apply for a visa?
A visa can be obtained at Uganda's embassy or high commission in your home country. Additionally, you can apply online at visas.immigration.go.ug.
What kind of vaccinations are needed to visit Uganda?
Yellow fever and COVID-19 vaccine are essential.
Hepatitis A and B, Meningitis, Tetanus, Polio, and Typhoid are recommended.